AFTER SCHOOL PROGRAMS, KINDERGARTEN-5th GRADE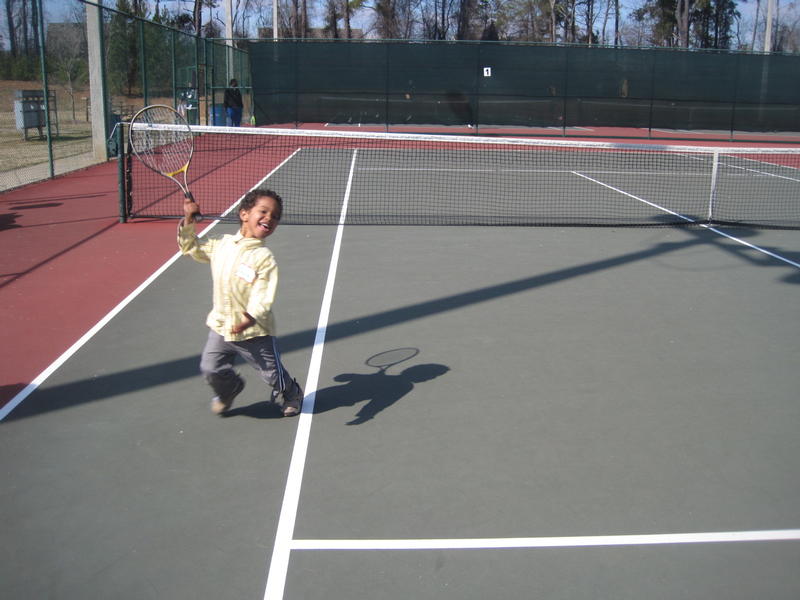 Bobby Bailey Tennis Center (BBTC) at Alberta Banks Park
Tuesday 3:30 - 4:30pm
Thursday 6:00 - 7:00PM
Saturday 11:00- Noon
WHEN: Ongoing
COST: $45 for any 4 sessions or $15 per session
NEW! NEW! NEW!
SARDIS SPORTS COMPLEX
6 weeks
Mondays, 5:00 - 6:00pm
September 12, 19, 26 and October 10, 17 24
COST: $55
EAST HALL COMMUNITY CENTER
6 weeks

Tuesdays, 5:00 - 6:00pm
September 20, 27 and October 4, 18, 25 and November 1
COST: $55
(Must call Walt at 770 530-1304 to assure your spot in the class) Rain Make Up Day is on Friday of the same week. There will be no After School Classes during Holiday weeks.
After School will work on the fundamentals of tennis and basic strokes in a well structured environment while still having lots of fun.Individual classes will work on a group of skills including basic agility, balance, hand eye coordination and fitness in preparation for beginning tennis. Skills will be stressed through: Racquet and ball handling, fitness, flexibility and footwork . Beginning score keeping as well as tennis etiquette and sportsmanship will be addressed.
For questions, please contact Walt Kilmartin at 770 530-1304 or via email at walt@tennishallcounty.com